Elizabeth A. Clark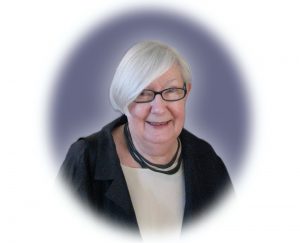 Elizabeth A. Clark, the John Carlisle Kilgo Professor Emerita of Religion and Professor of History at Duke University, was an eminent scholar of Late Antiquity and early Christian history. Her work has been crucial to transforming the field formerly known as "patristics" — the study of the church fathers — into "early Christian studies," an approach that applies cultural, social and feminist theory to the study of early Christianity. Her scholarship and service to the academy made significant contributions to our understanding of the roles of women in antiquity and early Christianity, east and west; the study of gender and sexuality; and the history of Religious Studies in American higher education.
Professor Clark was born in 1938 in Port Chester, New York, and moved nine years later to the small town of Delhi, New York. Despite what she calls an "abysmal" early education, she developed a love of reading and was admitted with a scholarship to Vassar College, where she excelled in the study of religion. She received her bachelor's degree in Religion in 1960. Rejecting ministry as a possible career, Professor Clark decided instead to pursue graduate studies and the professoriate. She enrolled at Columbia, where she studied Christian history broadly, with a heavy focus—common at the time—on theological issues; she obtained her MA in 1962 and her PhD in 1965. Although she is most known for her work as a cultural historian of Late Antiquity, Clark's graduate work focused more on philosophy, as evidenced by her doctoral dissertation on Clement of Alexandria's use of Aristotelian philosophy in the context of philosophical transmission.
In 1964, she joined the faculty of Mary Washington College of the University of Virginia (now the University of Mary Washington), where she was hired to establish a Department of Religion. During her time at Mary Washington, Clark offered courses in a number of fields, spanning Christianity, Judaism, and more. In the late 1960s and 1970s, her work in the women's movement (she was co-founder of the Fredericksburg, Virginia chapter of NOW and on the stump for the ERA), spurred her to turn her attention to women in early Christianity, and to developing one of the first-ever courses on "women and religion." In 1977, she edited the sourcebook Women and Religion: A Feminist Sourcebook of Christian Thought (Harper and Row) with Herbert Richardson, wrote a number of important studies on the role of wealthy, ascetic Roman women in early Christianity, and completed translations of important works such as the Life of Olympias and The Life of Melania the Younger. She taught at Mary Washington for eighteen years, serving as chair of the Departments of Religion and of Classics, Philosophy and Religion, before moving to Duke University in 1982.
At Duke, Clark began to build the programs that have made Duke a vibrant hub for the study of late antiquity. She founded the Center for Late Ancient Studies and the reading groups LASRG (the Late Ancient Studies Reading Group) and "Religion, Culture, and Theory," fostering rich conversations across what were at the time emerging inter-disciplinary fields of study. Across the Research Triangle, she was known for shaping feminist scholarship as an active participant in the North Carolina Research Group on Medieval and Early Modern Women. She also mentored countless doctoral students, many of whom are now significant scholars in their own right.
Throughout her career, Clark was a strong advocate for women in the academy. Her efforts increased the presence of women in leadership positions and contributed to making Duke a trailblazer in Women's Studies. Clark was a pioneering model for women academics. Understanding the history of their professional advancement and ongoing activism–at Duke, as across the country–is impossible without her. 
In the late 1990s, she became increasingly engaged with literary theory, cultural criticism, and ideological critique, which she recognized could assist scholars in reading elite, early Christian texts with greater nuance. She published her indispensable book The Origenist Controversy: The Cultural Construction of an Early Christian Debate (Princeton University Press, 1992) at this time. A landmark study of bitter quarrels among late fourth-century "church fathers," her detailed analysis identified the personal, doctrinal, and theological rivalries that transformed Origen of Alexandria from intellectual forefather to pariah. Her famous essay, "The Lady Vanishes: Dilemmas of a Female Historian after the Linguistic Turn," encapsulated a problem that was becoming increasingly clear: it is difficult (if not impossible) to locate "real" women in elite literary texts; scholars must attend to the "social logic" of these texts, she argued, even while considering the ways that ancient women leave their traces in these same texts. Published that same year, the "linguistic turn" also informed Reading Renunciation, Asceticism and Scripture in Early Christianity (Princeton University Press, 1999), a ground-breaking study of early Christian interpretive gymnastics. History, Theory, Text: Historians and the Linguistic Turn (Harvard University Press, 2014) addressed historians more broadly, calling the field to more sensitive engagement with literary sources. Most recently Clark has turned her attention to the history of early Christianity as taught and described in the context of nineteenth and early-twentieth century American seminary education. Her Founding the Fathers: Early Church History and Protestant Professors in Nineteenth-Century America (University of Pennsylvania Press, 2011) and The Fathers Refounded: Protestant Liberalism, Roman Catholic Modernism, and the Teaching of Ancient Christianity in Early Twentieth-Century America (University of Pennsylvania Press, 2019) demonstrate the defining influence of seminaries and their focus on advanced liberal studies in the history of American higher education.
Professor Clark's legacy extends far beyond her considerable contributions as a scholar, mentor, and teacher. She was a founding editor of the Journal for Early Christian Studies, now a premier journal in the field. Past president of the American Academy of Religion, the American Society of Church History, and the North American Patristics Society, she has also received honorary doctorates from the University of Uppsala (2003) and Yale University (2013). Over the course of her career, she was awarded numerous fellowships, including from the Guggenheim Foundation, the National Endowment for the Humanities, and the American Council of Learned Societies. In 2003, she received the Distinguished Career Award from the American Society of Church History and she earned the Distinguished Service Award of the North American Patristic Society in 2006. In 2010, she received the Dean's Award for Excellence in Mentoring from the Duke University Graduate School.
The Center for Late Ancient Studies, founded by Clark herself, was renamed in her honor by the Board of Trustees of Duke University in 2018. She passed away in September 2021.
Donations in Professor Clark's memory can be made to Planned Parenthood or to the Elizabeth A. Clark Center for Late Ancient Studies (search "Clark").
For a bibliography of the scholarly writings of Elizabeth A. Clark, please click here.
For other reflections on Professor Clark, see:
Shoemaker, Stephen J. "Editor's Note: Elizabeth A. Clark (1938–2021)." Journal of Early Christian Studies 29, no. 4 (2021): v-v. doi:10.1353/earl.2021.0037.